Lane of Craven County, North Carolina

By Jeannette Holland Austin
Laban Lane. William Lane, Revolutionary War Soldier, resided in Craven County, drew a pension for services. It was his pension that revealed he had a son, Laban Lane, long since gone and whose whereabouts were unknown. Laban came to Madison County, Georgia about 1817. Laban Lane removed from Craven County, probably first to Anderson County, South Carolina, then to Madison County, Georgia where he died in 1833. James C. Lane (1818-1896) was born in either Anderson County, South Carolina as his obituary states, or in Danielsville, Georgia. James' father, Laban Lane, had already purchased the homeplace in Madison County before his birth, however. James was married to Nancy Williams (1818-1905) in 1839 in Madison County. Afterwards they rode on horseback to Paulding County and settled on a farm near Dallas, Georgia. James joined the baptist church in 1844 and the Mason's Fraternity in 1866.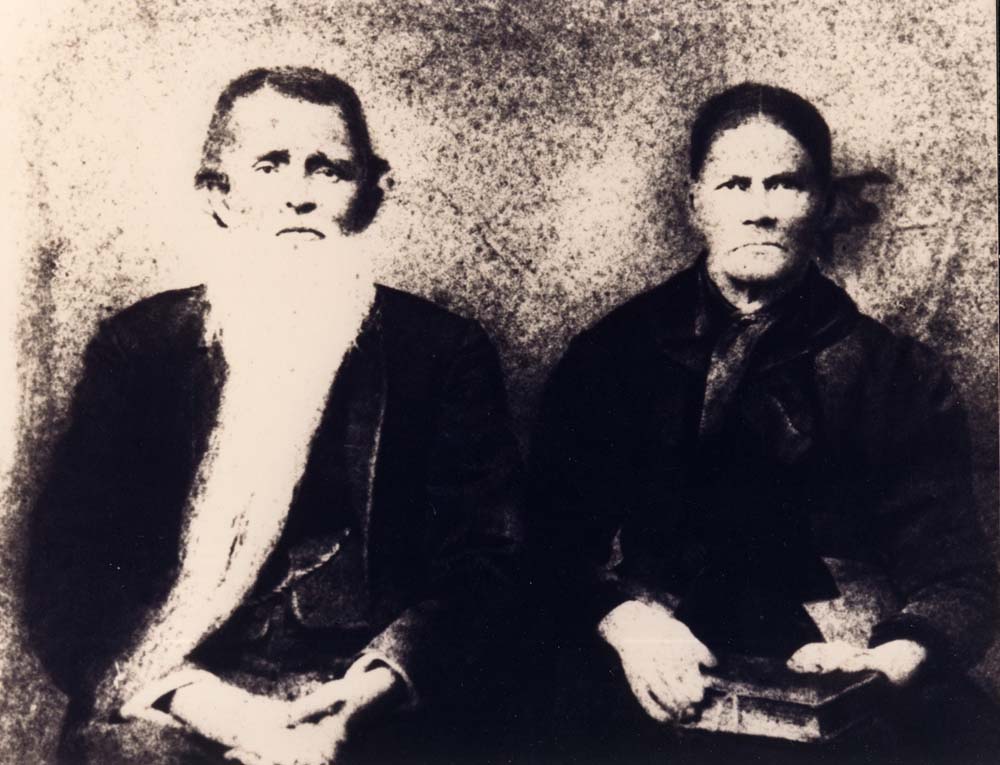 James C. Lane pictured with his wife, Nancy Carrie Williams Lane. One of his sons, Berry Tilman Lane (1843-1928) removed to Wichita Fallas, Texas where he invested in oil and became wealthy, leaving an extensive estate. Apparently he left no heirs in Texas because when he died, the executors came to Atlanta searching for possible heirs.
Need to know if your ancestors left a will or estate record? An easy, quick (and free) way to find out is to click on the links below.

County Records of 8 Genealogy Websites
Alabama
Georgia
Kentucky
North Carolina
Virginia
South Carolina
Tennessee
---

BUNDLE RATE for 8. Access to all eight websites plus additional data in other States: Bibles, genealogies, civil war records, colonial records, marriages, wills, estates, special collections, books written by renowned Georgia genealogist Jeannette Holland Austin.
Membership to 8 Genealogy Websites - Reoccurring subscription with guaranteed low rate
REOCCURRING SUBSCRIPTION WITH PAYPAL = $150 per year. Guaranteed low rate so long as your subscription continues to renew itself. You may unsubscribe at any time, however, to prevent the reoccurring charge, you must "cancel" before the renewal date. To do this, login to your PayPal account and select the cancel option.
About your password. Please allow up to 2 hours for your password. If not received in a timely manner, click to send reminder
FIND NORTH CAROLINA ANCESTORS NOW!
North Carolina Databases

Tweet