Landis of Bedford County, Tennessee
By Jeannette Holland Austin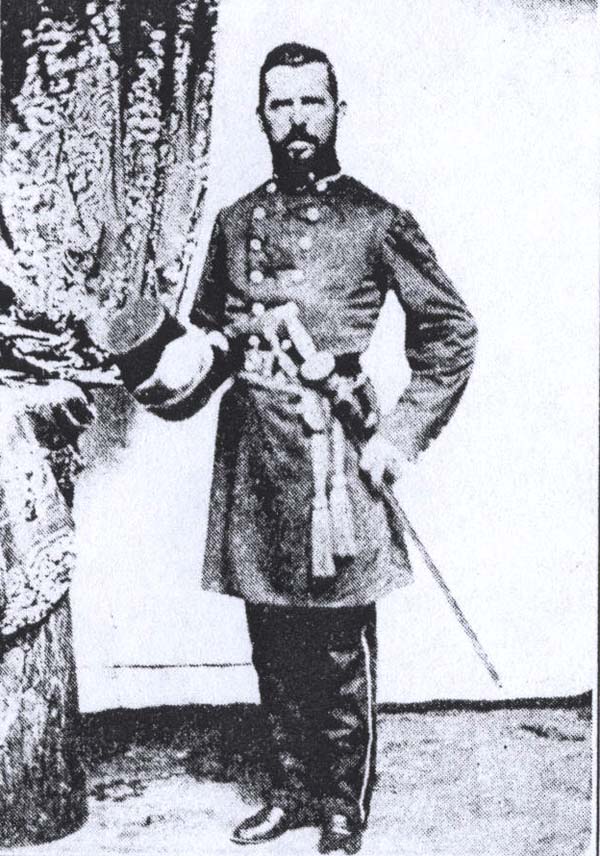 Absalom Lowe Landis of Bedford County, Tennessee (1823-1896), served as a Captain of the Roversville, Tennessee Guards which he organized in 1860. The unit merged into the 17th Tennessee Regt of C. S. A., of which he was a major. He was wounded at the battle of Shiloh, surrendered at Appomatox. After the war served as the director of Branch Bank in Shelbyville. Also, was a member of the Tennessee House of Representatives and State Senate. He was rather wealthy, owning and operating flour mills, cotton goods and wagon manufactories, as well as
Beech Hill Plantation
. He married Nancy Wingfield 27 Jun 1843. Nancy was born 20 Mar 1826 in Virginia, died 5 February 1901 in Shelbyville, Tennessee. Issue:
Melissa Emma Landis (1844-1912) married 24 Sep 1862 Jacob Morton Shofner.
Melville Alonzo Landis, born 12 Dec 1849, died 1915, married 21 Sep 1871, Eva G., daughter of Martin Euliss.
Solon Lee Landis, born 26 Feb 1852, married 23 Oct 1873, Frances Elizabeth Dunaway.
Abb Landis, born 1856, married in 1880 Mollie Ward.
Sallie Neola Landis, born 10 May 1860, married 14 May 1878 Joseph Dinwiddie Biddle.
Leonora Landis, born 10 Nov 1863, married 10 Nov 1885 Floyd Estill.
John Tannahill Landis.
Lulan Landis, born 2 Oct 1868, married 1892 Margaret Elizabeth Cullen.
Need to know if your ancestors left a will or estate record? An easy, quick (and free) way to find out is to click on the links below.

County Records of 8 Genealogy Websites
Alabama
Georgia
Kentucky
North Carolina
Virginia
South Carolina
Tennessee
---

BUNDLE RATE for 8. Access to all eight websites plus additional data in other States: Bibles, genealogies, civil war records, colonial records, marriages, wills, estates, special collections, books written by renowned Georgia genealogist Jeannette Holland Austin.
Membership to 8 Genealogy Websites - Reoccurring subscription with guaranteed low rate
REOCCURRING SUBSCRIPTION WITH PAYPAL = $150 per year. Guaranteed low rate so long as your subscription continues to renew itself. You may unsubscribe at any time, however, to prevent the reoccurring charge, you must "cancel" before the renewal date. To do this, login to your PayPal account and select the cancel option.
About your password. Please allow up to 2 hours for your password. If not received in a timely manner, click to send reminder
FIND NORTH CAROLINA ANCESTORS NOW!
North Carolina Databases

Tweet