Camp Family of America

By Jeannette Holland Austin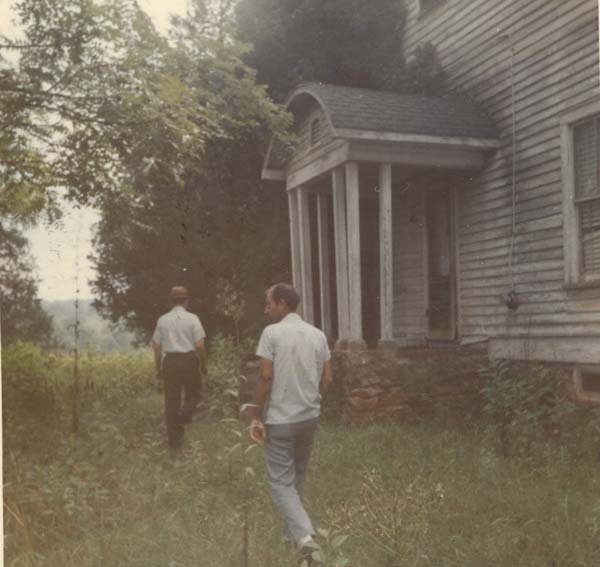 Thomas Camp (1717-1798) is the progenitor of the Camps in America. This prolific family traces its roots from England to Virginia, North Carolina, South Carolina, Georgia and Alabama. Thomas (above) settled in Rutherford County, North Carolina. He had 12 children by his first wife and 12 by his second wife. No matter where they settled, the Camps were pillars of the community, many of them Baptist and Methodist preachers. Prominent Virginia families associate with the Camps, such as Sherwood, Marshall and Tarpley.
Camp Home near Rutherfordton, North Carolina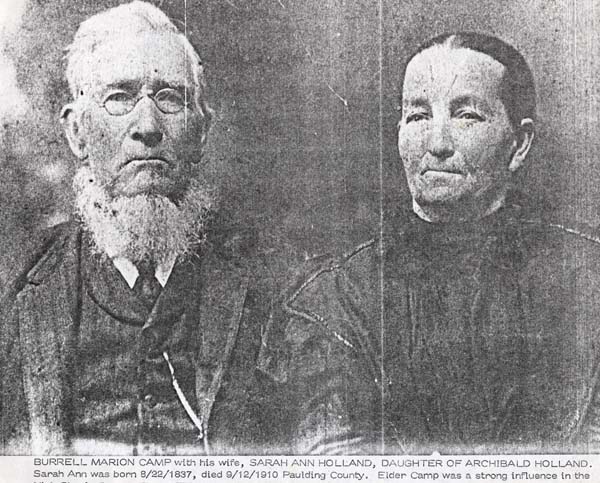 A colorful character was Burrell Marion Camp, a Missionary Baptist preacher of 40 years at the High Shoals Missionary Baptist Church in Dallas, Georgia. His church was a one-room building located on High Shoals in Dallas, which also doubled for a school. His members were baptised under a waterfall, just steps away from the old cemetery where he is buried.
Burrell Marion Camp and his 2nd wife, Elizabeth Holland
Need to know if your ancestors left a will or estate record? An easy, quick (and free) way to find out is to click on the links below.

County Records of 8 Genealogy Websites
Alabama
Georgia
Kentucky
North Carolina
Virginia
South Carolina
Tennessee
---

BUNDLE RATE for 8. Access to all eight websites plus additional data in other States: Bibles, genealogies, civil war records, colonial records, marriages, wills, estates, special collections, books written by renowned Georgia genealogist Jeannette Holland Austin.
Membership to 8 Genealogy Websites - Reoccurring subscription with guaranteed low rate
REOCCURRING SUBSCRIPTION WITH PAYPAL = $150 per year. Guaranteed low rate so long as your subscription continues to renew itself. You may unsubscribe at any time, however, to prevent the reoccurring charge, you must "cancel" before the renewal date. To do this, login to your PayPal account and select the cancel option.
About your password. Please allow up to 2 hours for your password. If not received in a timely manner, click to send reminder
FIND NORTH CAROLINA ANCESTORS NOW!
North Carolina Databases

Tweet